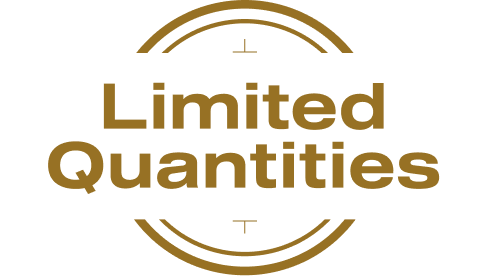 !
Exceeds Max quantity of 500.
Quantity not available
Quantity can´t be 0.
Orders are packaged and shipped out within 1-3 days. Get more helpful shipping information in our
FAQs
.
With a bottle that is instantly recognizable, Brut Gold, the original "Ace of Spades", was the first Champagne from Armand de Brignac and remains its most iconic. A blend of three vintages from three varieties aged in French oak, it's soft and creamy on the palate with just a hint of toastiness.
Where:
A proud moment-in-the-making
With:
The team that helped you get there
How:
With seared scallops, roasted quail or a freshwater fish to celebrate your accomplishments
Alcohol by volume:
13% vol.
Blend:
40% Chardonnay, 40% Pinot Noir, and 20% Meunier
Aroma:
Peach, apricot and red berry followed by notes of crystalized citrus, orange blossom and a hint of brioche
Age:
Drink beautifully now, or can be rested under ideal cellaring conditions until 2025
Temperature:
46-50°F for serving, 50-59°F for storage
Brut Gold
[Bottle incl. Gift Box] 750ml