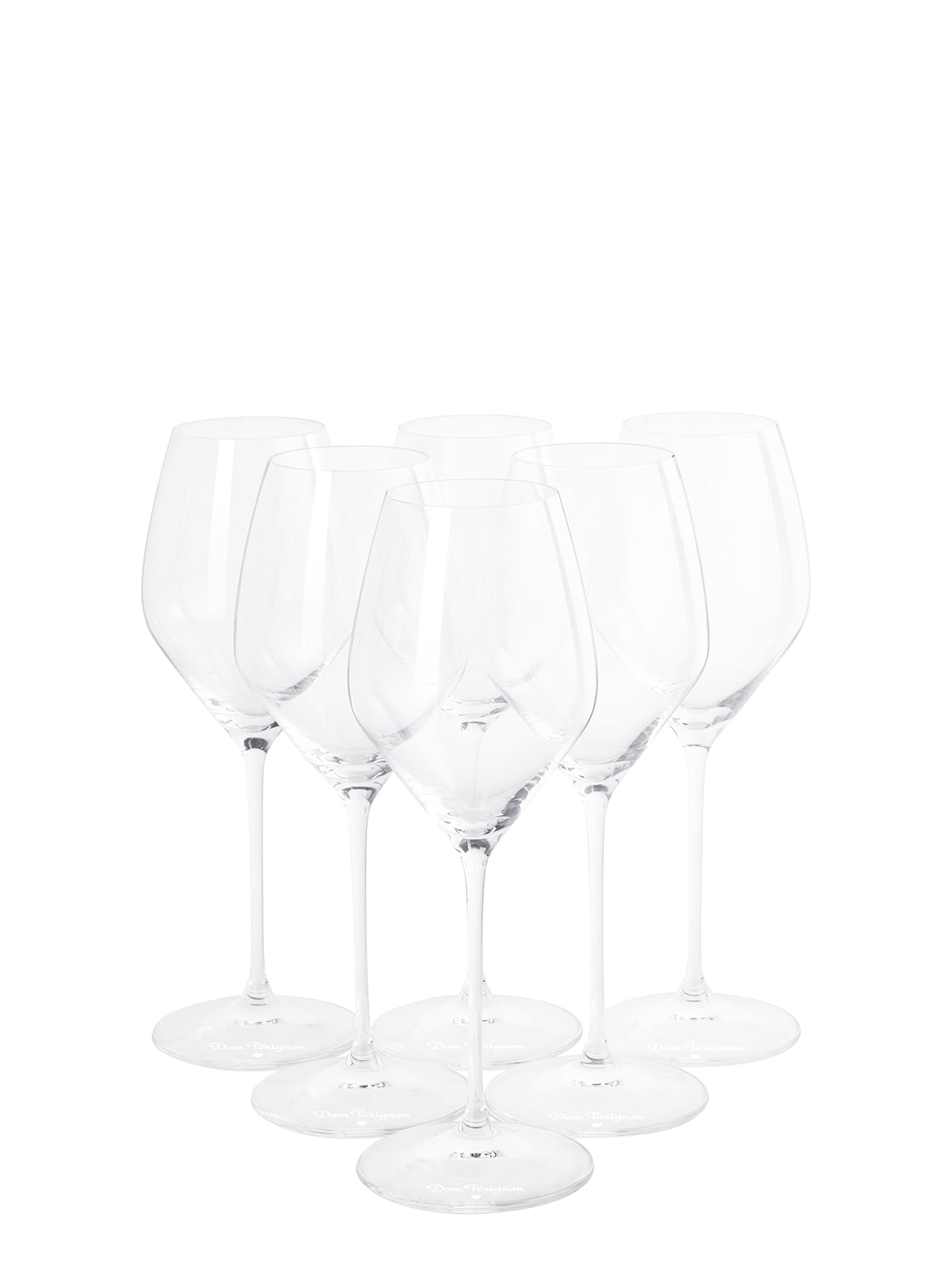 1
!
Exceeds Max quantity of 500.
Quantity not available
Quantity can´t be 0.
Orders are packaged and shipped out within 1-3 days. Get more helpful shipping information in our
FAQs
.
Austrian glassmaker Riedel crafted this set of six champagne glasses for Dom Pérignon to capture the essence of its vintages. Thin-stemmed with a tapered shape, its singular design embodies the maison's finest creations. A wide bowl allows the wine to breathe and fully express itself with each sip.