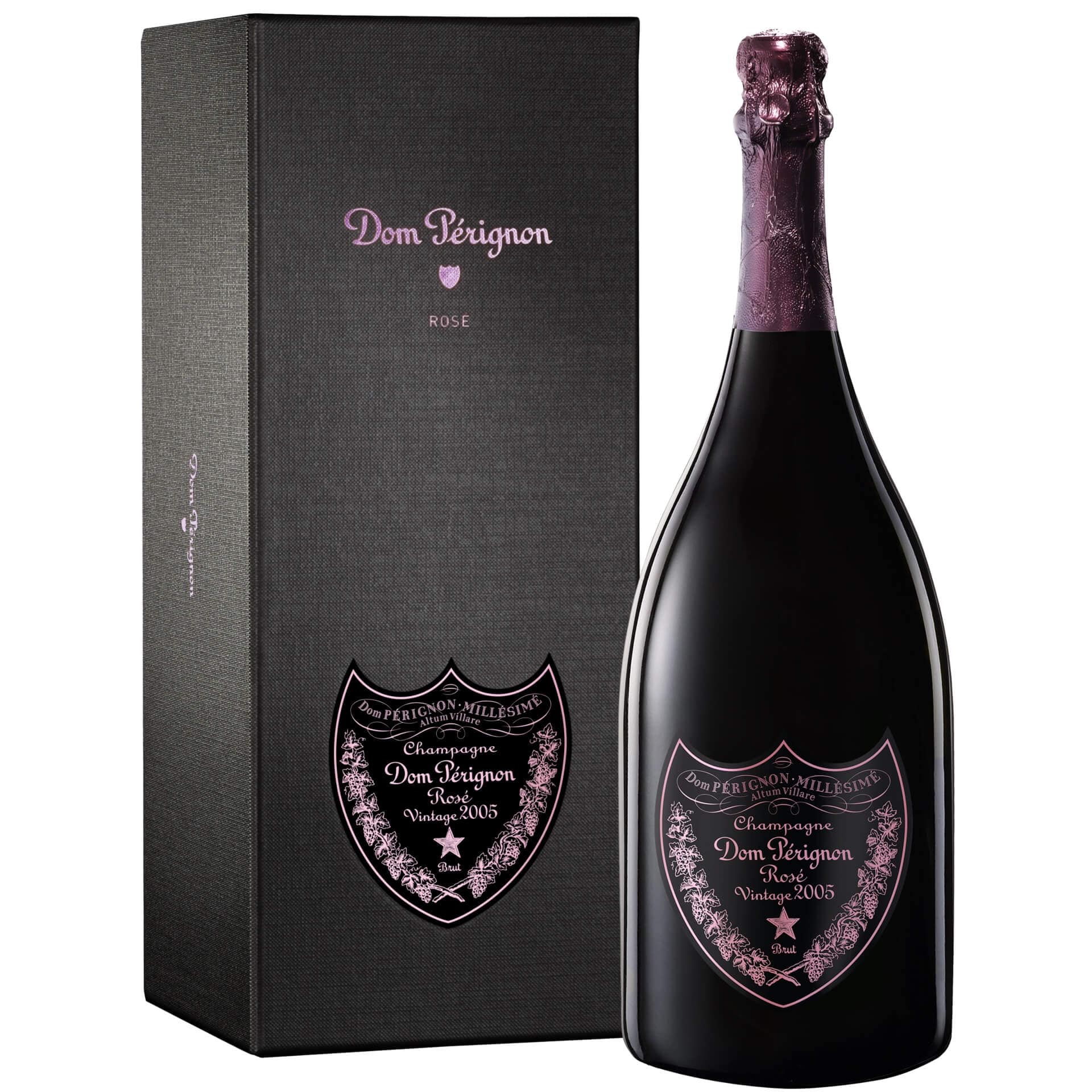 1
!
Exceeds Max quantity of 200.
Quantity not available
Quantity can´t be 0.
Orders are packaged and shipped out within 1-3 days. Get more helpful shipping information in our
FAQs
.
A blend of Chardonnay and Pinot Noir, Dom Pérignon's Vintage Rosé 2005 isn't actually pink, but amber in hue with hints of copper. Pop open this magnum and instantly turn an everyday occasion into something extraordinary. Pair it with seafood, like an elegant langoustine served with deviled eggs.
With:
A mentor or teacher you'd like to thank
How:
With a wide selection of the best steamed shellfish
Alcohol by volume:
13% vol.
Blend:
55% Pinot Noir and 45% Chardonnay
Aroma:
Tropical notes of guava and curry leaf develop into ripe stone fruits, complemented by cocoa and toasted spices
Temperature:
50-54°F for serving,50-59°F for storage
Rosé 2005 Magnum
[Bottle incl. Gift Box] 1.5L