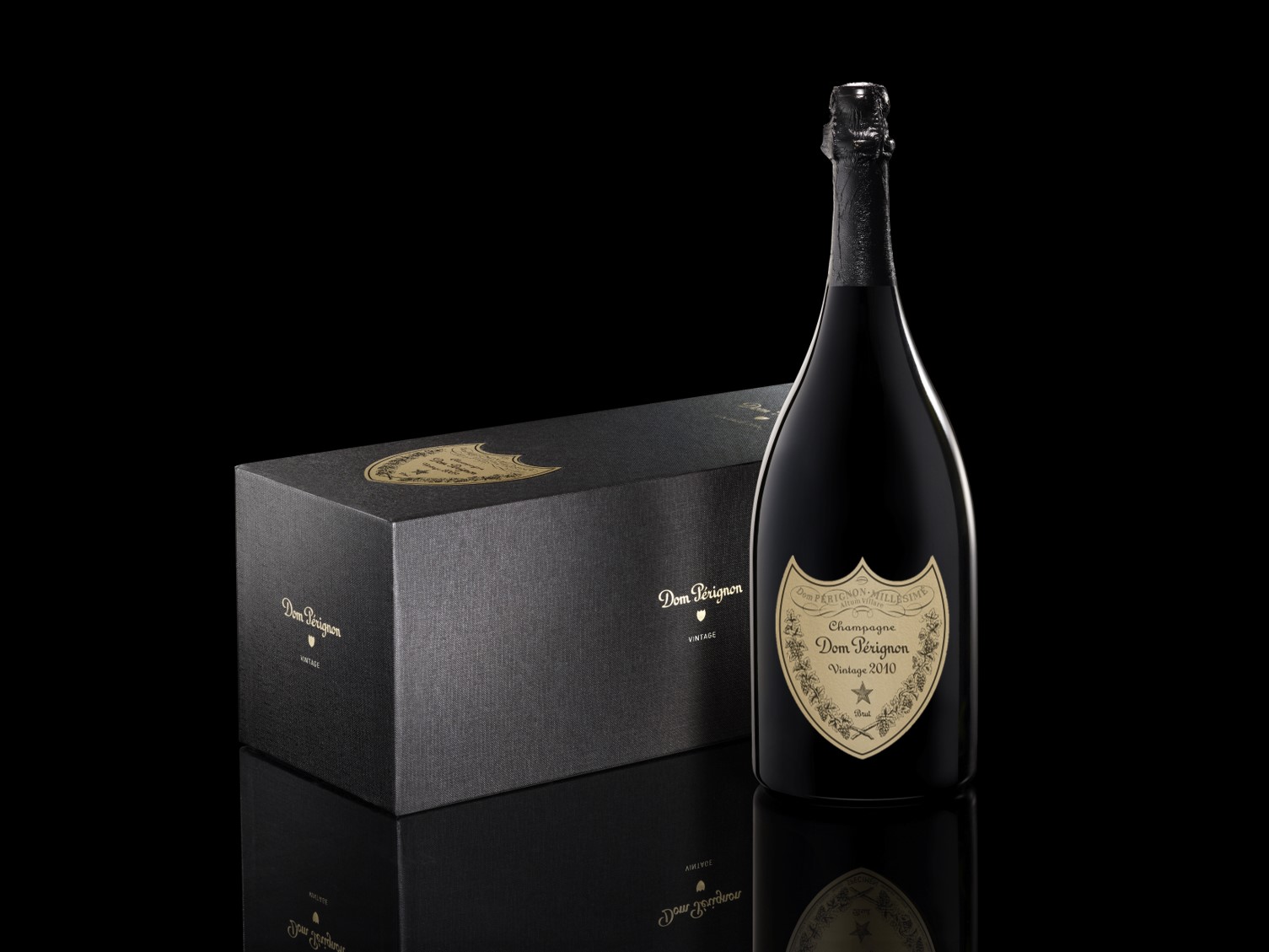 1
!
Exceeds Max quantity of 200.
Quantity not available
Quantity can´t be 0.
Orders are packaged and shipped out within 1-3 days. Get more helpful shipping information in our
FAQs
.
A year full of paradoxes for winemaking, Dom Pérignon's Vintage 2010 Brut is the fruit of an unwavering commitment to expressing nature. Energy dominates on the palate. After a welcoming opening, the champagne quickly becomes vibrant, then explodes with a surge of effervescence and tonicity.
Where:
Your anniversary dinner
With:
The one you defied the odds with
How:
With bold, umami-rich flavors, such as carpaccio or large red prawns, flash-seared, and served with rose petals and lemon balm foam
Alcohol by volume:
13% vol.
Blend:
Chardonnay and Pinot Noir
Aroma:
Tropical fruits, such as green mango, melon, and pineapple, soften to orange blossom, mandarin, and eventually peonies and jasmine on the nose
Temperature:
50-54°F for serving, 50-59°F for storage
Vintage 2010 Brut Magnum
[Bottle incl. Gift Box] 1.5L