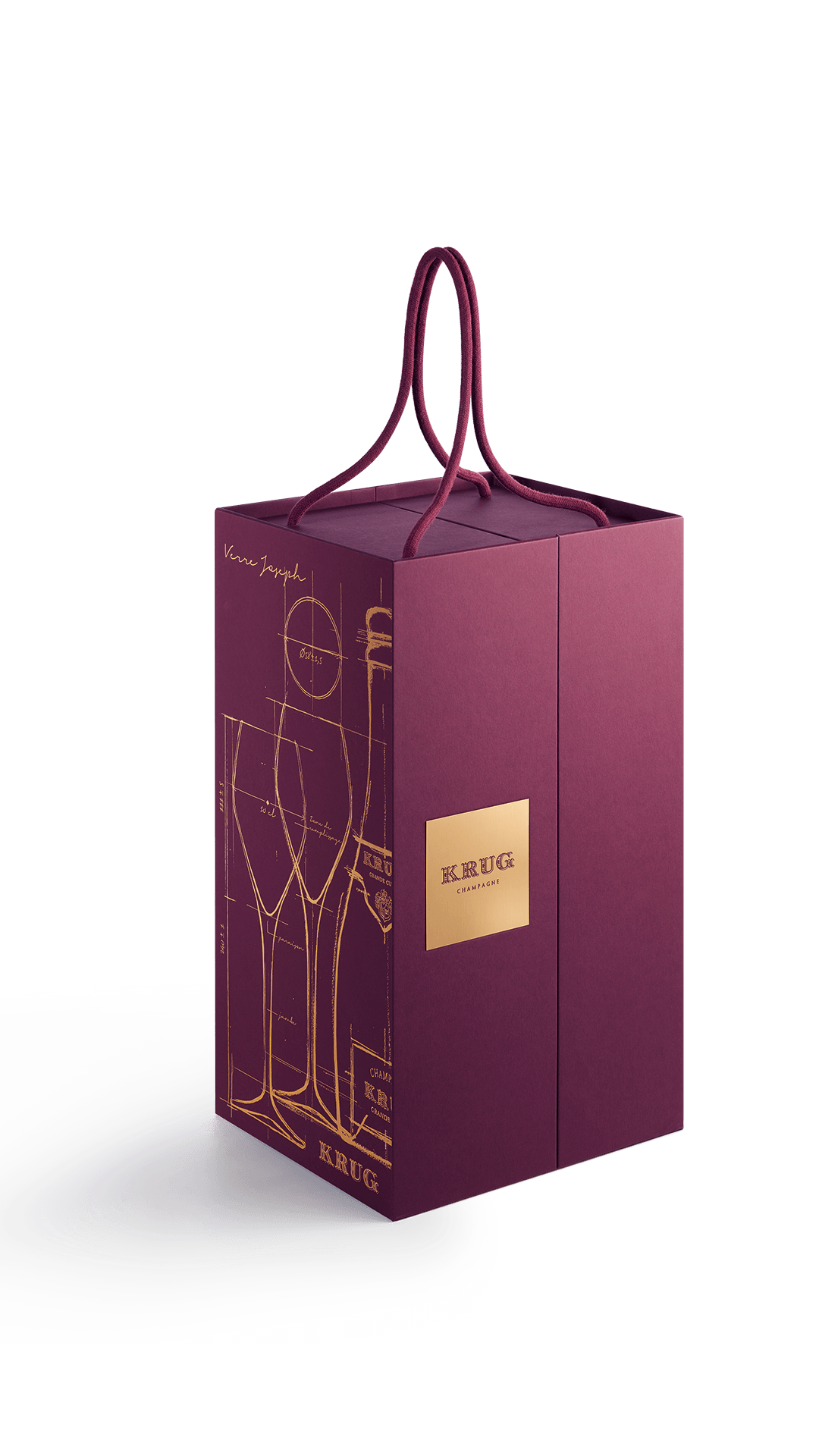 1
!
Exceeds Max quantity of 200.
Quantity not available
Quantity can´t be 0.
Orders are packaged and shipped out within 1-3 days. Get more helpful shipping information in our
FAQs
.
Enjoy Krug in a perfect serve. Each boxed set includes one standard bottle of Krug Grande Cuvée 168ème Édition and two "Joseph" glasses. In collaboration with Riedel, Krug developed these glasses in a unique tulip shape to amplify the aromas and flavors of Krug Champagne.
How:
With delicate yet richly flavored dishes for two, such as seared turbot with black truffles
Alcohol by volume:
12% vol.
Blend:
52% Pinot Noir, 35% Chardonnay and 13% Meunier
Aroma:
Notes of flowers in bloom, ripe and dried citrus fruits, as well as marzipan and gingerbread
Temperature:
55°F for serving and storage
Grande Cuvée 168ème Édition Sharing Set
[Bottle incl. Gift Box] 750ml