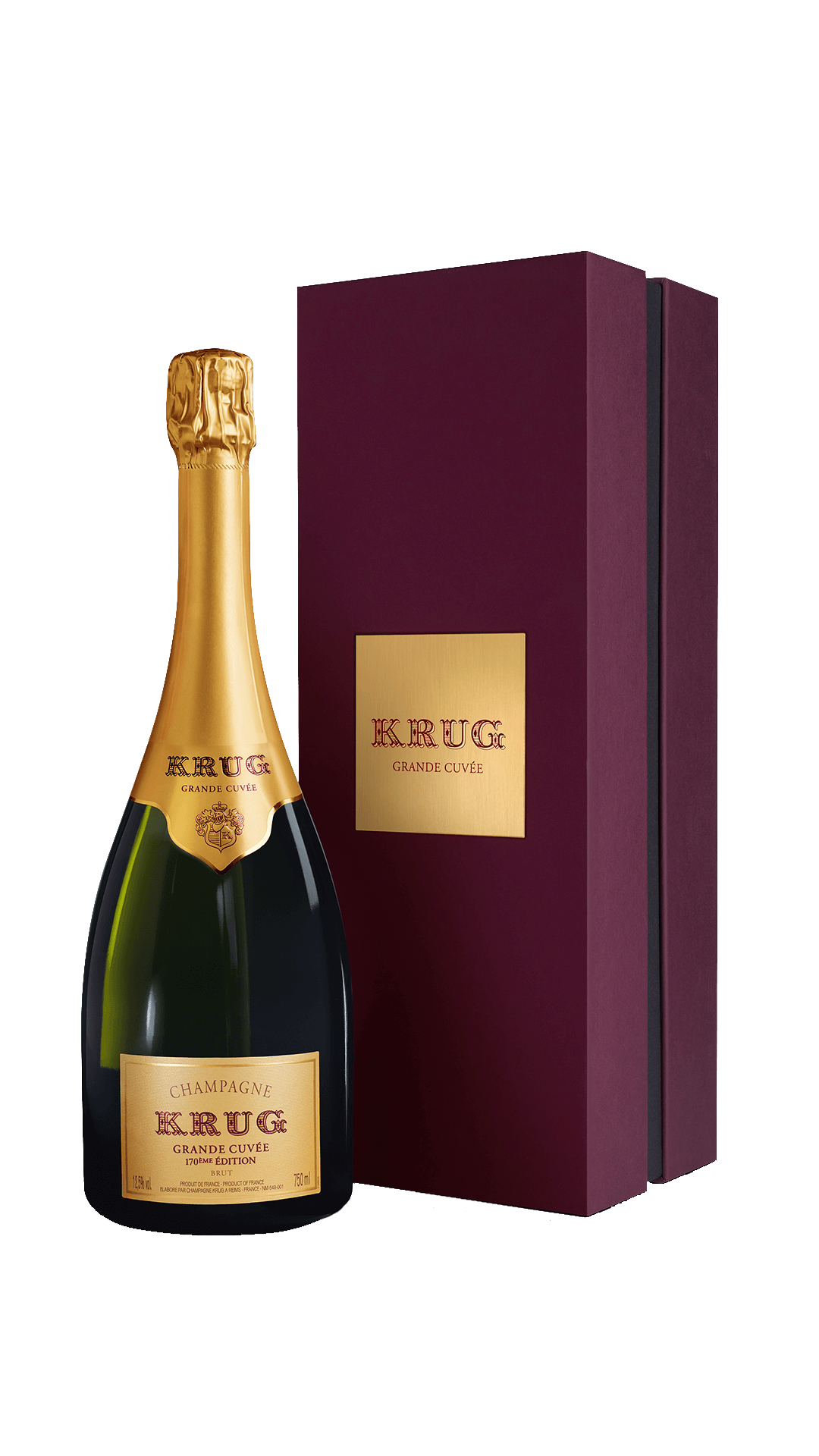 1
!
Exceeds Max quantity of 200.
Quantity not available
Quantity can´t be 0.
Orders are packaged and shipped out within 1-3 days. Get more helpful shipping information in our
FAQs
.
Krug Grande Cuvée is born from the dream of one man, Joseph Krug, to craft the very best champagne he could offer, every single year, regardless of annual variations in climate. The 170th Édition is a blend of 195 wines from 12 different years, the youngest from 2014 and the oldest from 1998.
Where:
An intimate dinner
With:
Fans of fine wine and music
How:
With platters of oysters, grilled shrimp, and other bites from the sea to pass around
Alcohol by volume:
12% vol.
Blend:
51% Pinot Noir, 38% Chardonnay, and 11% Meunier
Aroma:
Notes of flowers in bloom, ripe and dried citrus fruits, as well as marzipan and gingerbread
Temperature:
48-54°F for serving and storage
Grande Cuvée 170th Edition
[Bottle incl. Gift Box] 750ml