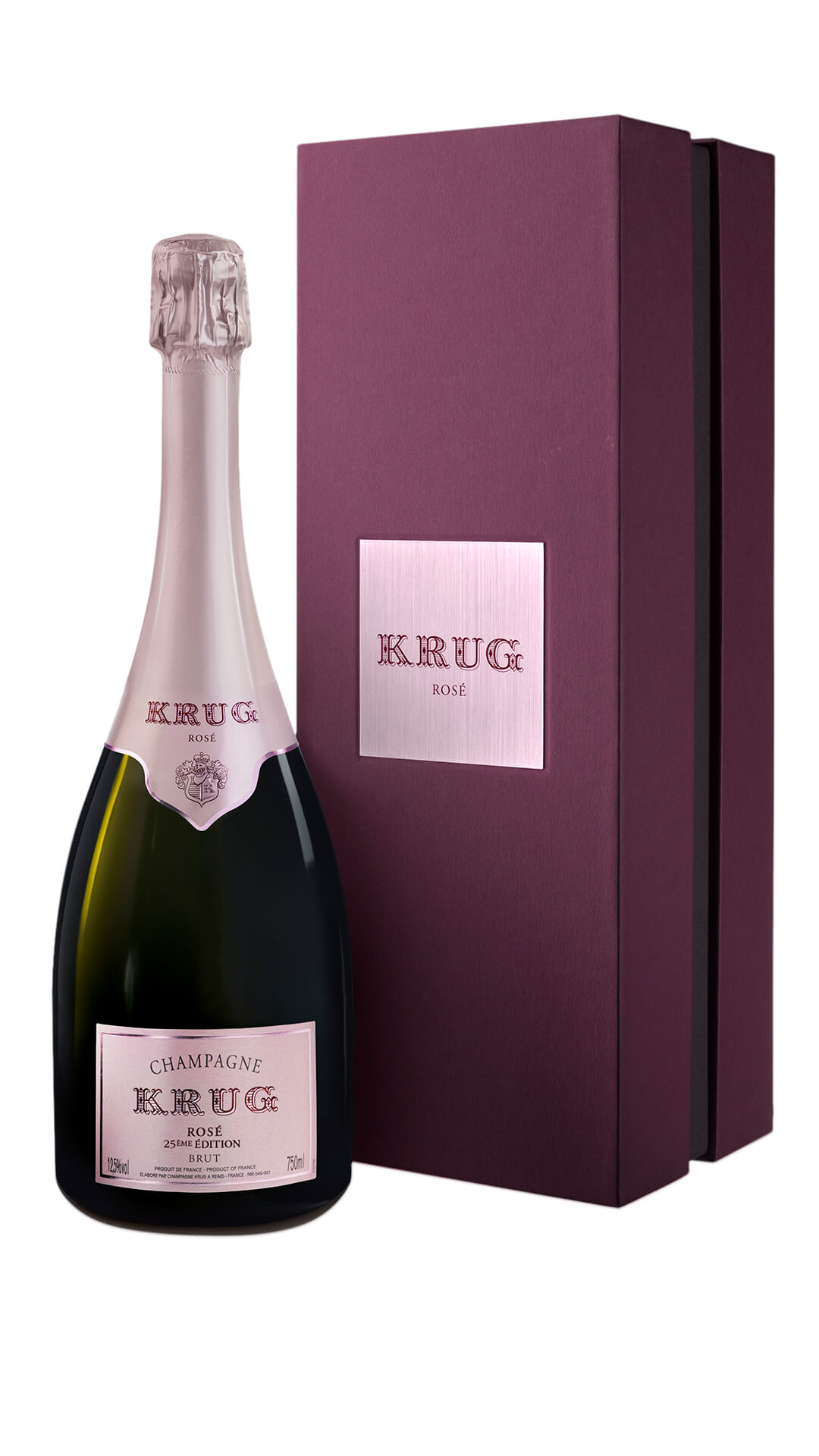 1
!
Exceeds Max quantity of 500.
Quantity not available
Quantity can´t be 0.
Orders are generally packaged and shipped out within 1-3 days. Please allow for additional time on customized items. Get more helpful shipping information in our
FAQs
.
Krug's Rosé 25ème Édition marks a quarter of a century since the House first dreamed of producing a rosé. A blend of 28 wines from five different years, the youngest is from 2013 and the oldest is from 2008. Its fruity and spicy notes make it a perfect match to pair with savory foods of all kinds.
Where:
With people you know and love
How:
WIth slices of umami-rich Peking duck or mildly spicy prawn curry
Alcohol by volume:
12% vol.
Blend:
45% Pinot Noir, 30% Chardonnay, and 25% Meunier
Aroma:
Notes of rose hip, cured ham, mulberry, redcurrant, peony, pepper and pink grapefruit
Temperature:
48-54°F for serving and storage
Rosé 25th Edition
[Bottle incl. Gift Box] 750ml