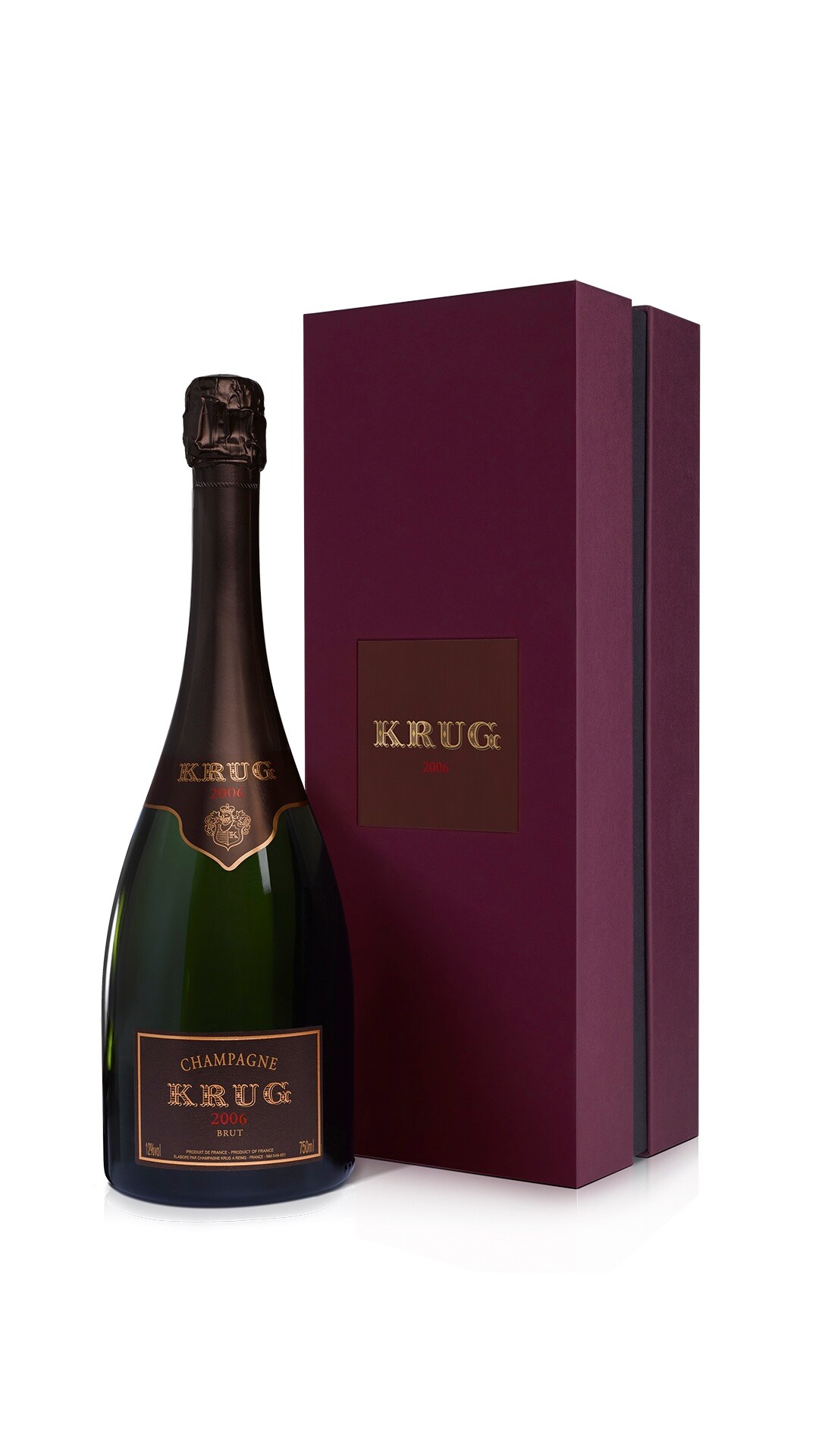 1
!
Exceeds Max quantity of 200.
Quantity not available
Quantity can´t be 0.
Orders are packaged and shipped out within 1-3 days. Get more helpful shipping information in our
FAQs
.
Every Krug vintage is a blend of the most expressive wines from a single year, enhanced by a stay of over ten years in the cellars. Krug 2006 is the story of a capricious year in Champagne. Its rich, vibrant notes of nougat, pastry and citrus make it a delectable match for all cuisines.
With:
Great friends and great music
How:
With aromatic dishes, such as Moroccan chicken tagine
Alcohol by volume:
12% vol.
Blend:
48% Pinot Noir, 35% Chardonnay and 17% Meunier
Aroma:
A very expressive and indulgent nose reveals yellow and dried fruits, toasted almonds, hazelnut, maple syrup, meringue and mandarin liqueur
Temperature:
48-54°F for serving and storage
Vintage 2006
[Bottle incl. Gift Box] 750ml