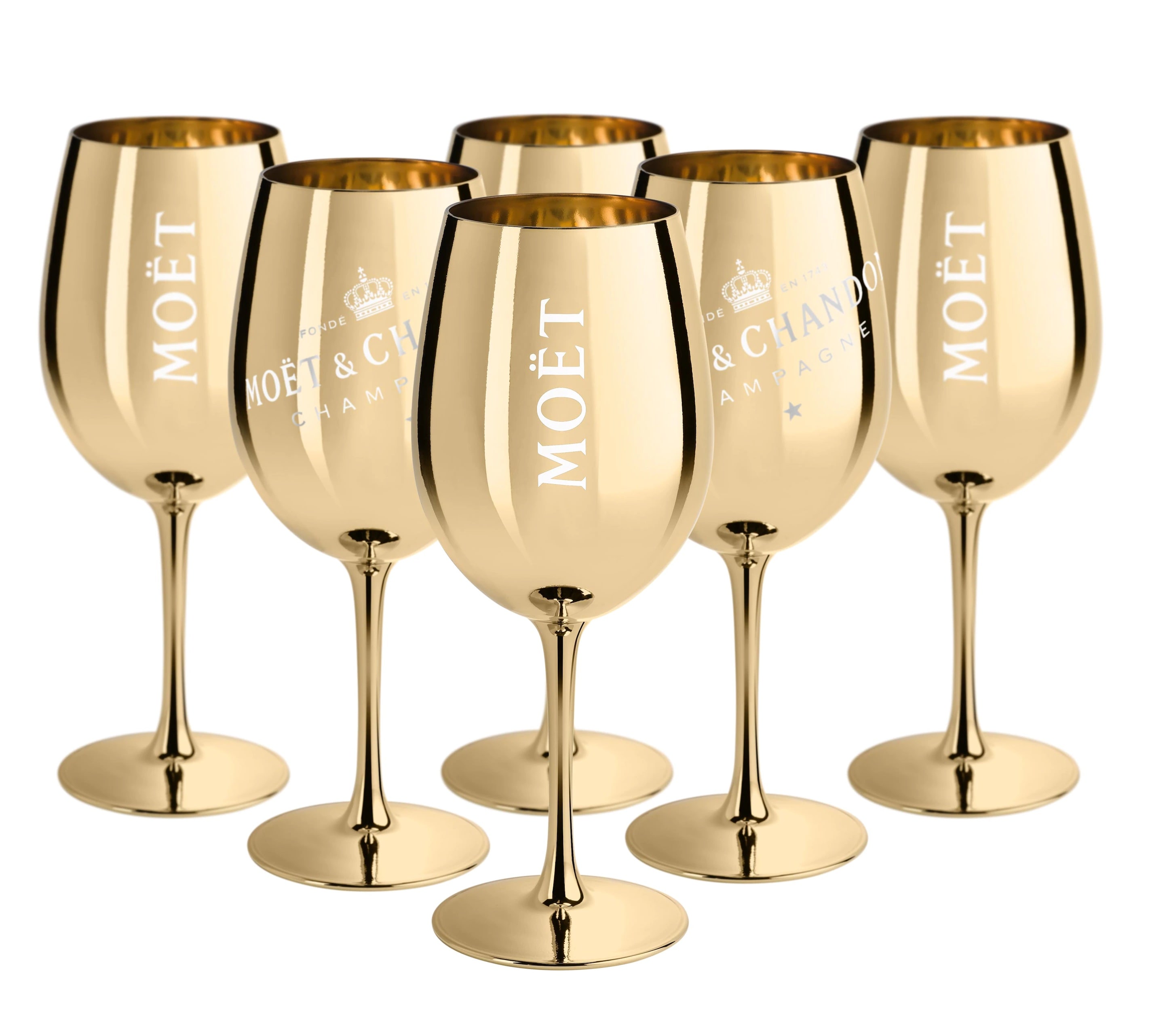 1
!
Exceeds Max quantity of 500.
Quantity not available
Quantity can´t be 0.
Orders are packaged and shipped out within 1-3 days. Get more helpful shipping information in our
FAQs
.
Details matter when it comes to selecting the glassware for your party. Make yours as memorable as the champagne you're drinking. Designed to be used outdoors, these shiny gold glasses are a glamorous way to enjoy your favorite bottle of Moët & Chandon on a rooftop, poolside or both.
Golden Acrylic Glasses
[Case]