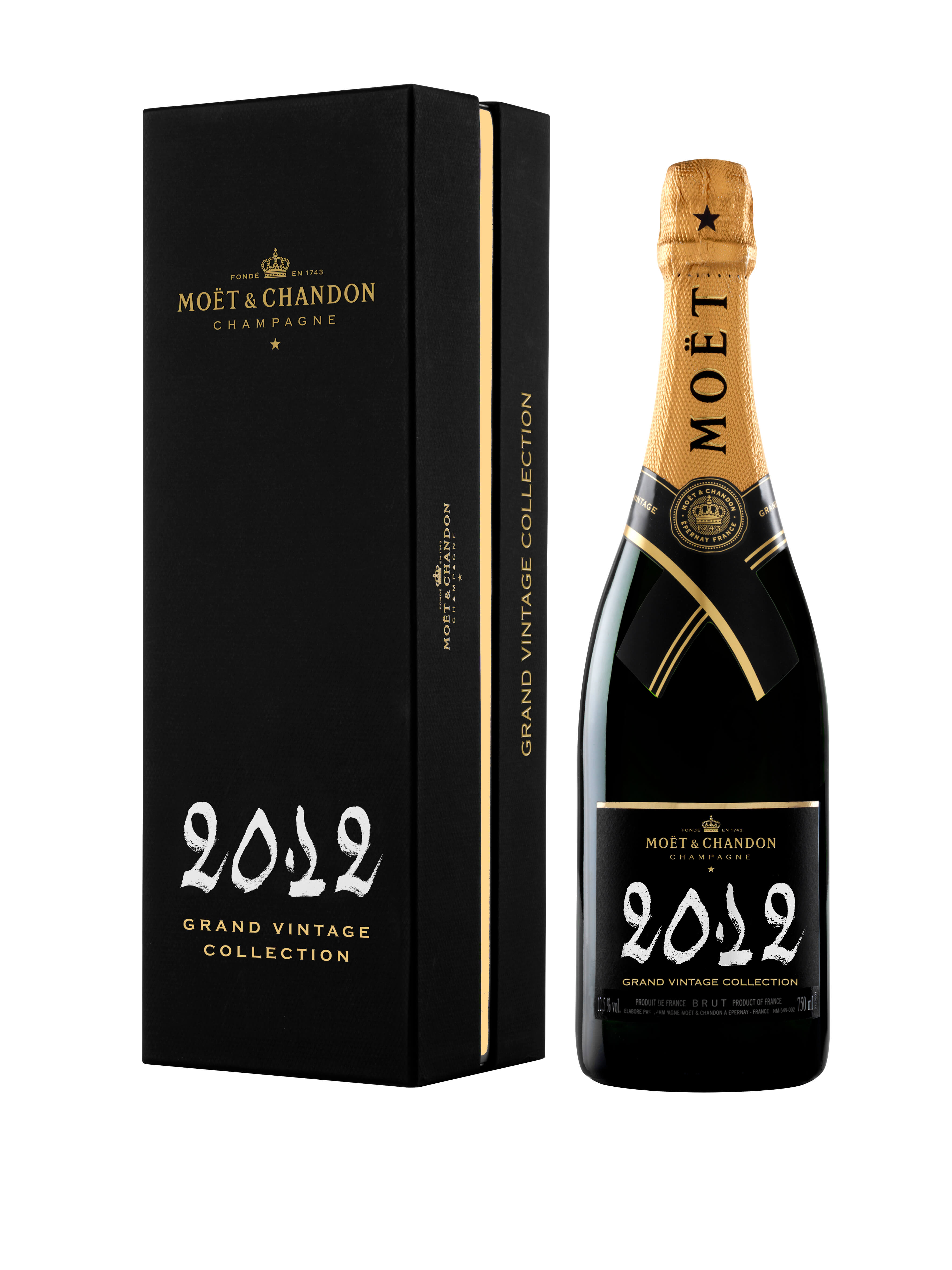 1
!
Exceeds Max quantity of 200.
Quantity not available
Quantity can´t be 0.
Orders are packaged and shipped out within 1-3 days. Get more helpful shipping information in our
FAQs
.
Moët & Chandon's Grand Vintage 2012 is composed mainly of Pinot Noir and Meunier grapes, giving it notes of fresh white flowers at the start and fragrant pastries and ripe stone fruits at the finish. Savor it in good company because you don't know if you'll ever taste anything like it ever again.
Where:
An intimate gathering
With:
A few close friends
How:
With norwegian king crab with avocado for dinner and grapefruit sorbet for desser
Alcohol by volume:
13% vol.
Blend:
41% Chardonnay, 33% Pinot Noir and 14% Meunier
Aroma:
Hints of white flowers, which develop into notes of pastry, walnut and hazelnut, then ripe pear, white peach and nectarine
Temperature:
50-54°F for serving, 46-50°F for storage
Grand Vintage 2012
[Bottle incl. Gift Box] 750ml