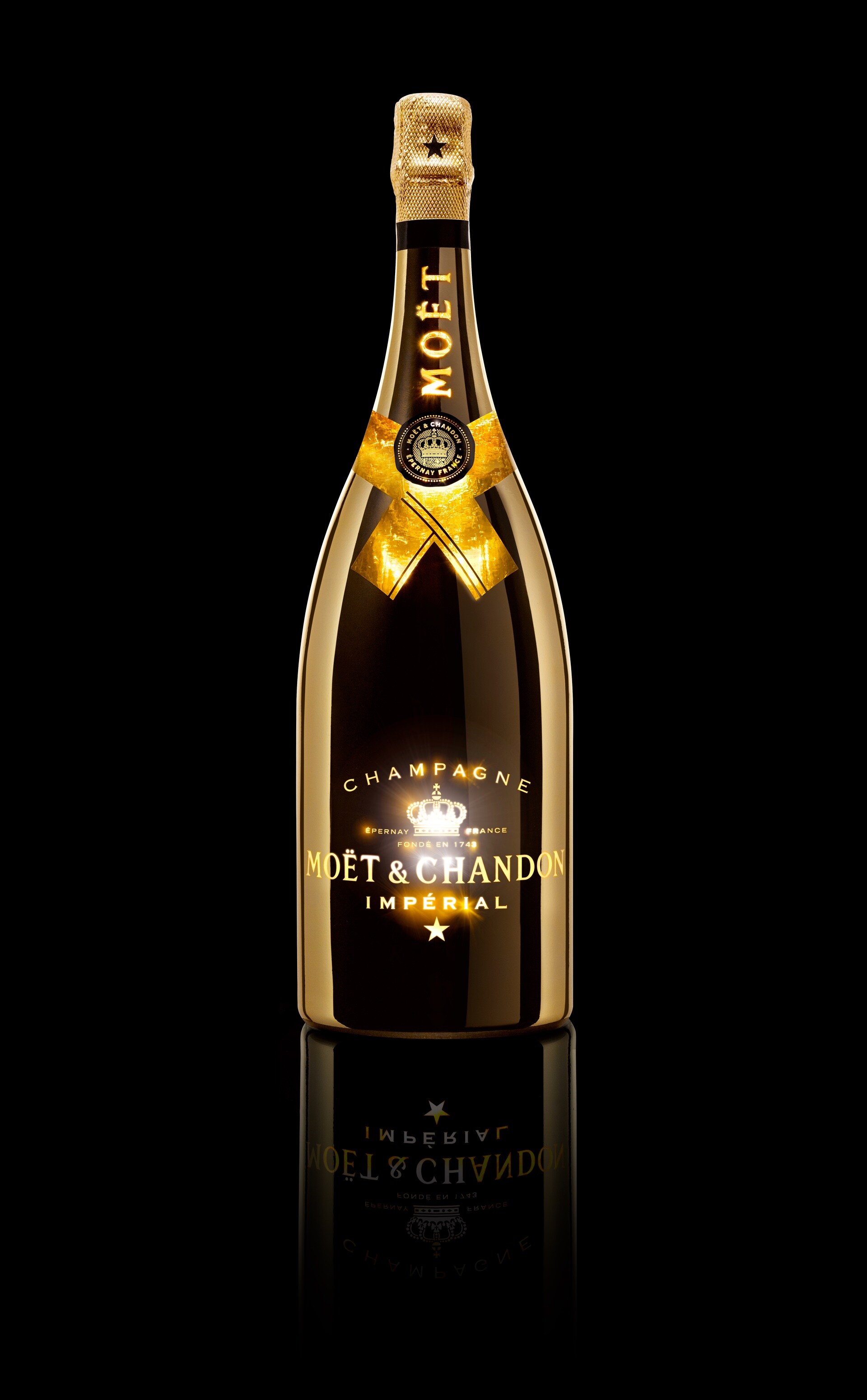 1
!
Exceeds Max quantity of 200.
Quantity not available
Quantity can´t be 0.
Orders are packaged and shipped out within 1-3 days. Get more helpful shipping information in our
FAQs
.
Go for gold and make it a night to remember with this special magnum of Moët & Chandon's signature Impérial. The metallic bottle features a brilliant LED base that allows the bubbles inside to appear to glow from within for hours, making it the perfect centerpiece for your table.
Where:
A late-night destination
How:
With seafood starters, such as prawn, crab or scallops
Alcohol by volume:
12% vol.
Blend:
30-40% pinot noir, 30-40% Meunier and 20-30% Chardonnay
Aroma:
Green apple and lemon notes give way to white blossoms and stony minerality
Temperature:
50-54°F for serving,50-59°F for storage
Impérial Brut Magnum Bright Night Luminous Edition
[Bottle] 1.5L