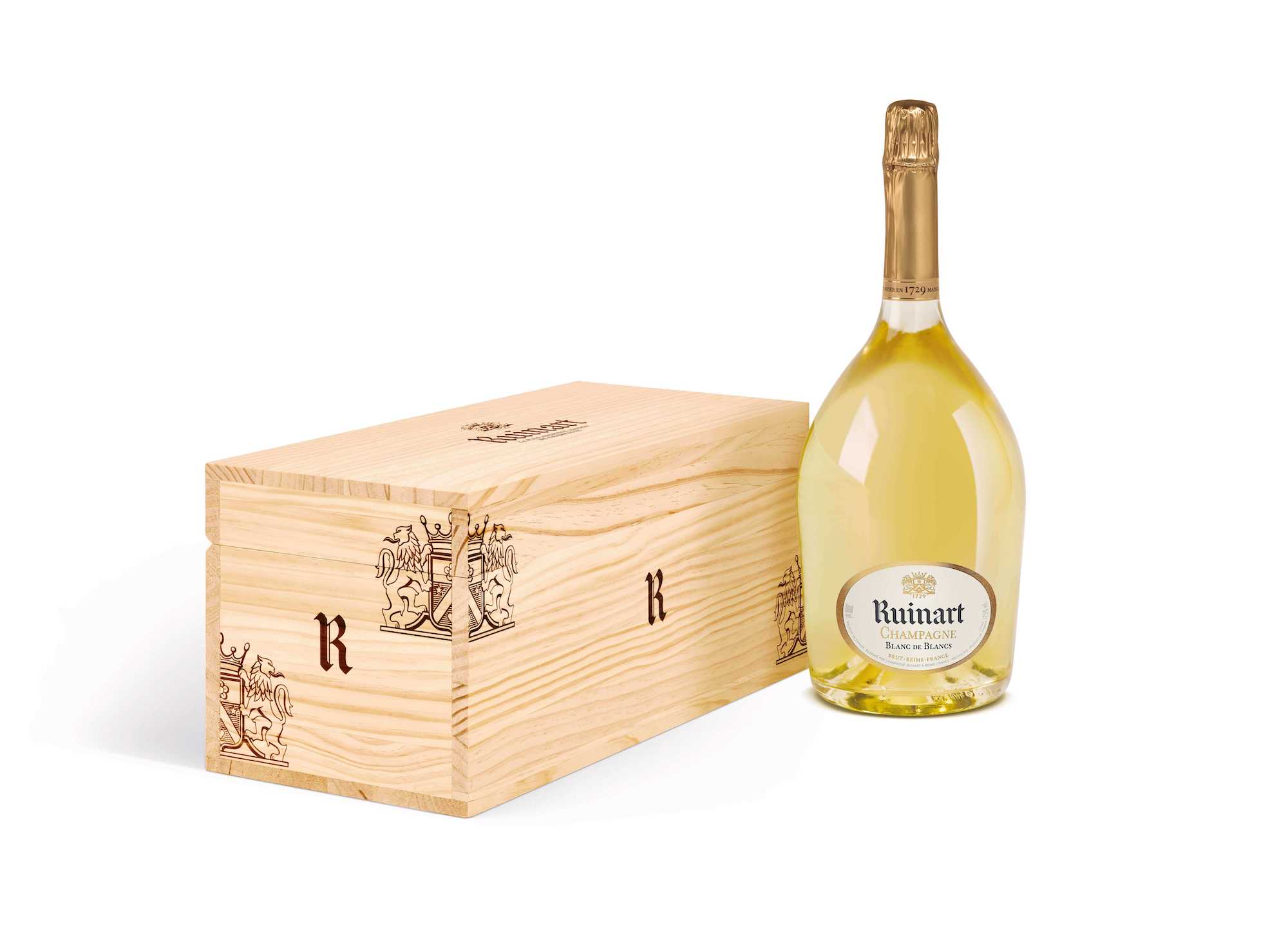 1
!
Exceeds Max quantity of 200.
Quantity not available
Quantity can´t be 0.
Orders are packaged and shipped out within 1-3 days. Get more helpful shipping information in our
FAQs
.
Unlike most bottles of bubbly, which are blended, this blanc de blancs from Ruinart, the world's first Champagne house, is made only of Chardonnay. Prized for its roundness, freshness and floral bouquet, pair it with white fish with herbs or poultry in cream sauce next time dinner's at your place.
With:
A couple of friends
How:
With the sunset and a delightful seafood or white meat dish
Alcohol by volume:
13% vol.
Aroma:
Fruits, dominated by citrus and pineapple, are mixed with notes f spices and white flowers, such as jasmine
Temperature:
50-54°F for serving,50-59°F for storage
Blanc de Blancs Jeroboam
[Bottle incl. Gift Box] 3L