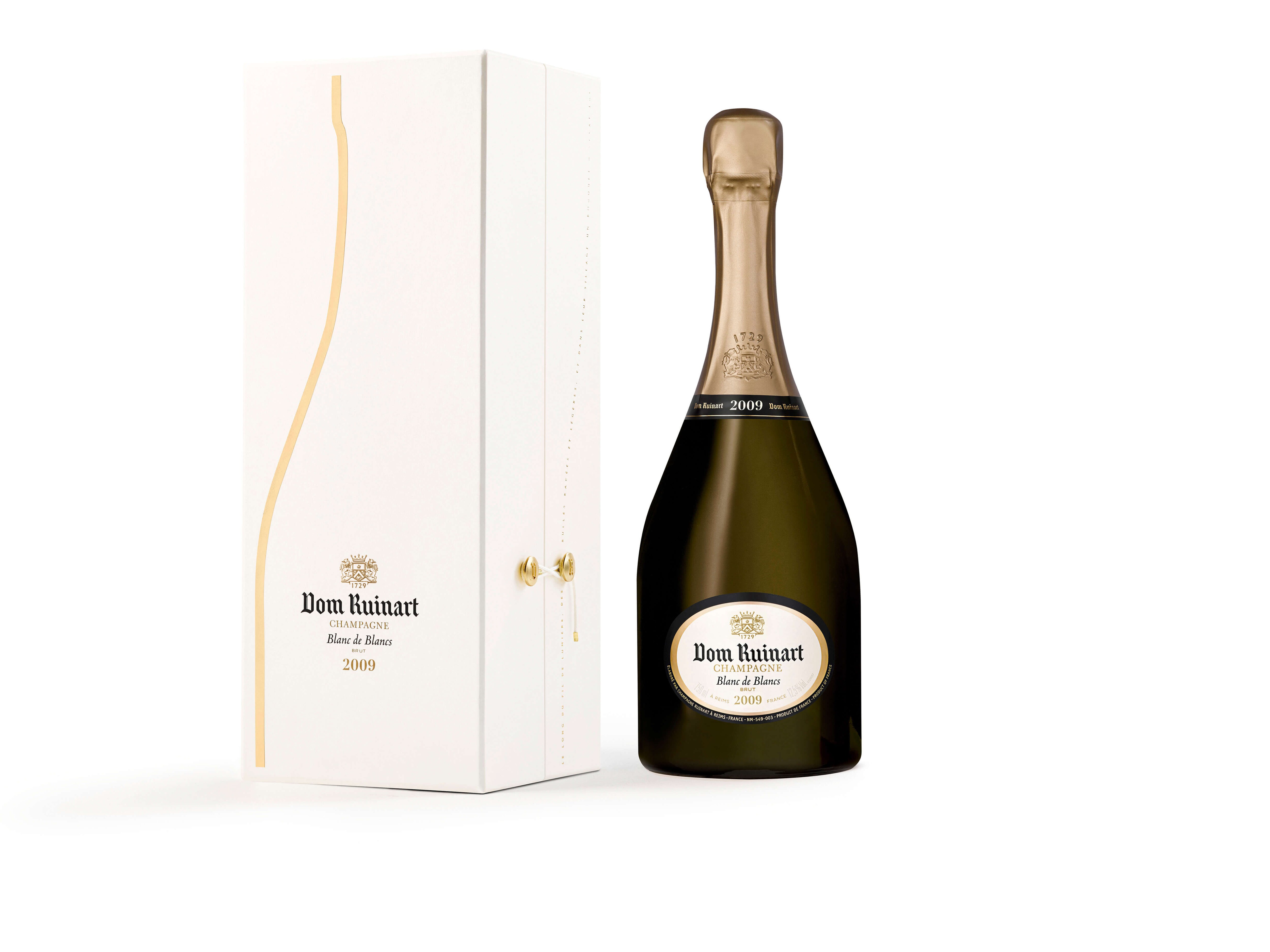 1
!
Exceeds Max quantity of 500.
Quantity not available
Quantity can´t be 0.
Orders are packaged and shipped out within 1-3 days. Get more helpful shipping information in our
FAQs
.
A golden year in Champagne, this 2009 Blanc de Blancs is the product of a perfect summer for Chardonnay. It also marks the 50th anniversary of the Dom Ruinart vintage. Bursting with sun-kissed flavors and intense freshness, pop open a bottle as you make a toast to the exciting years ahead.
Where:
A "going away" party
With:
Close friends and old colleagues sharing a toast
How:
With langoustine tartare with citrus fruit and cauliflower bavarois, fillet of sea bass with pea mousseline, almonds and lemon, or zucchini flower and burrata risotto with a pinch of black truffle
Alcohol by volume:
12% vol.
Aroma:
Fruit-forward with notes of lemon, apricot and peach
Temperature:
50-54°F for serving and storage
Dom Ruinart 2009
[Bottle incl. Gift Box] 750ml