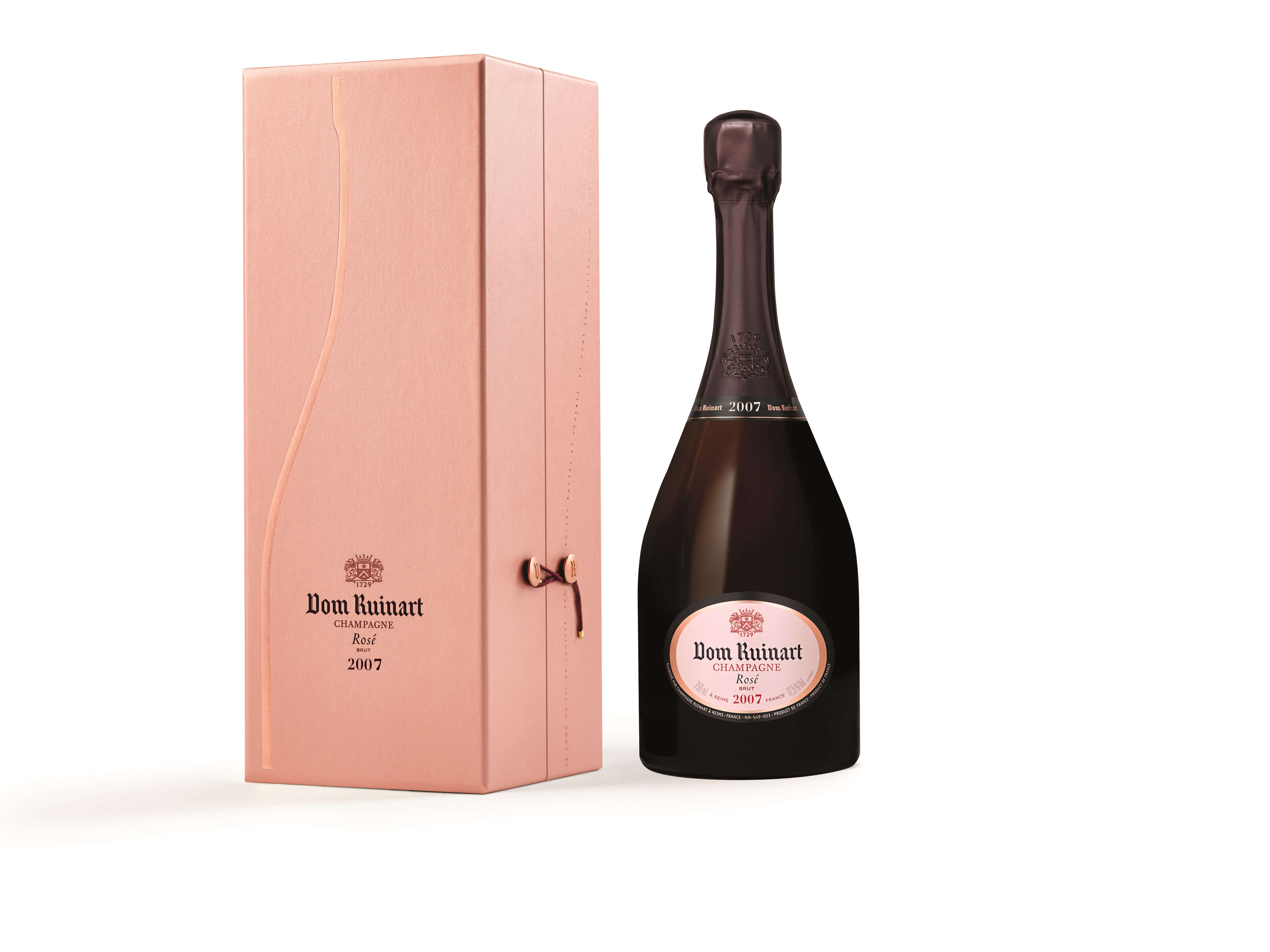 1
!
Exceeds Max quantity of 500.
Quantity not available
Quantity can´t be 0.
Orders are packaged and shipped out within 1-3 days. Get more helpful shipping information in our
FAQs
.
Here's to good friends and great meals. Dom Ruinart's rare rosé is composed mainly of Chardonnay, the House's emblematic grape variety. A feast for the senses, it is intense, delicate and aromatic all at once with a bright and creamy citrus finish that perfectly pairs with seafood or meat.
With:
Those who don't mind a late lunch
How:
With seafood dishes, such as salmon tataki or tuna, marinated with ginger and soy sauce
Alcohol by volume:
13% vol.
Blend:
80% Chardonnay and 20% Pinot Noir
Aroma:
The nose immediately expresses a warm, sunny aroma, edged with roasted notes of coffee and cocoa bean, and mingled with toffee apple and ripe citrus, like tangerine, blood orange and kumquat
Temperature:
52-55°F for serving, 50-59°F for storage
Dom Ruinart Rosé 2007
[Bottle incl. Gift Box] 750ml