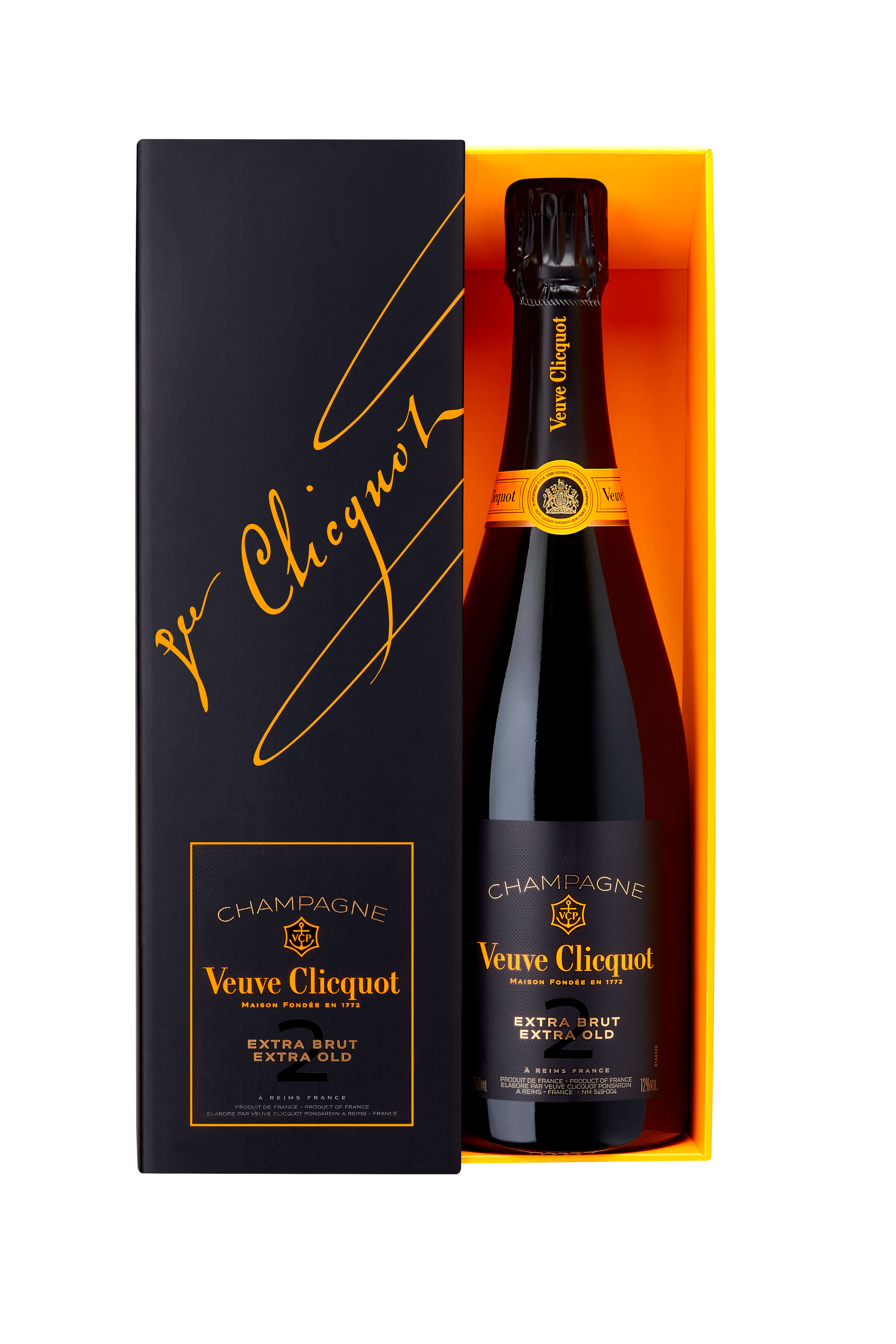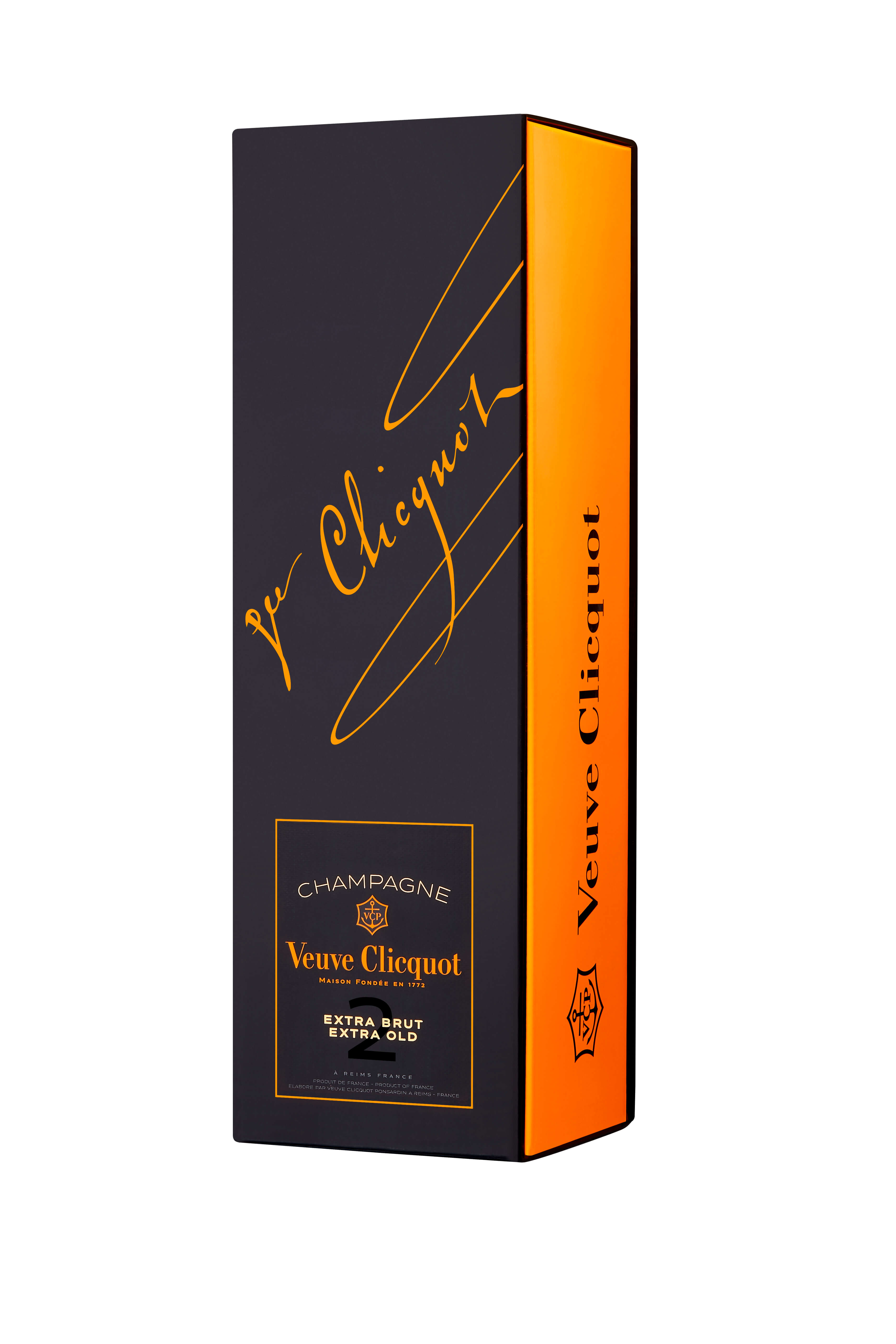 2
!
Exceeds Max quantity of 200.
Quantity not available
Quantity can´t be 0.
Orders are packaged and shipped out within 1-3 days. Get more helpful shipping information in our
FAQs
.
Extra Brut Extra Old is crafted from eight years of Veuve Clicquot's finest reserve wines, 1990 through 2012, and aged for at least five years. Intense and powerful, yet smooth on the palate, pop open a bottle or two to celebrate milestones like your best friend's birthday or a recent engagement.
Where:
A rare tasting at home
With:
Lovers and collectors of fine bubbles
How:
With fine cheeses, such as parmesan or brie
Alcohol by volume:
12% vol.
Blend:
45% Pinot Noir, 28% Meunier and 27% Chardonnay
Aroma:
Rich and intense with ripe stone fruits and delicate yeast alongside candied citrus and a signature toastiness
Temperature:
46-50°F for serving, 50-59°F for storage
Extra Brut Extra Old
[Bottle incl. Gift Box] 750ml