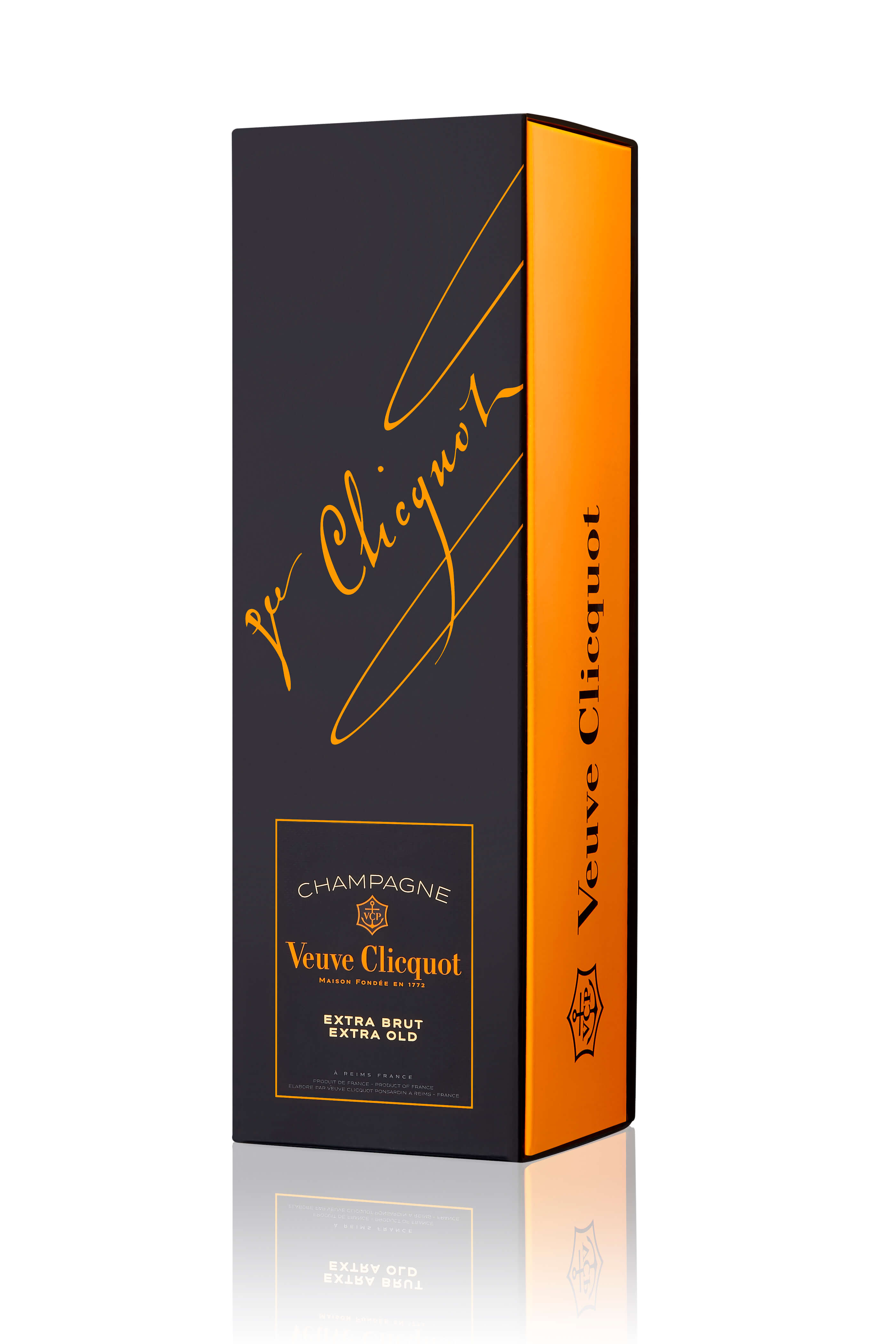 1
!
Exceeds Max quantity of 500.
Quantity not available
Quantity can´t be 0.
Orders are packaged and shipped out within 1-3 days. Get more helpful shipping information in our
FAQs
.
Intense and powerful, yet fresh and smooth, Extra Brut Extra Old 3 is a carefully considered blend crafted from eight of Veuve Clicquot's most prestigious reserve wines, ranging from 1990 to 2014. Each vintage brings its own unique qualities and flavors, adding incomparable complexity and depth.
How:
With octopus stuffed with sake-steeped rice and squid-ink puffed rice
Alcohol by volume:
12% vol.
Blend:
50% Pinot Noir, 30% Chardonnay, and 20% Meunier
Aroma:
Delicious hints of white flowers and acacia, then citrus fruits, white fruits, bread, fresh bread, orange peel, and candied lemon
Temperature:
46-50°F for serving
Extra Brut Extra Old 3
[Bottle incl. Gift Box] 750ml