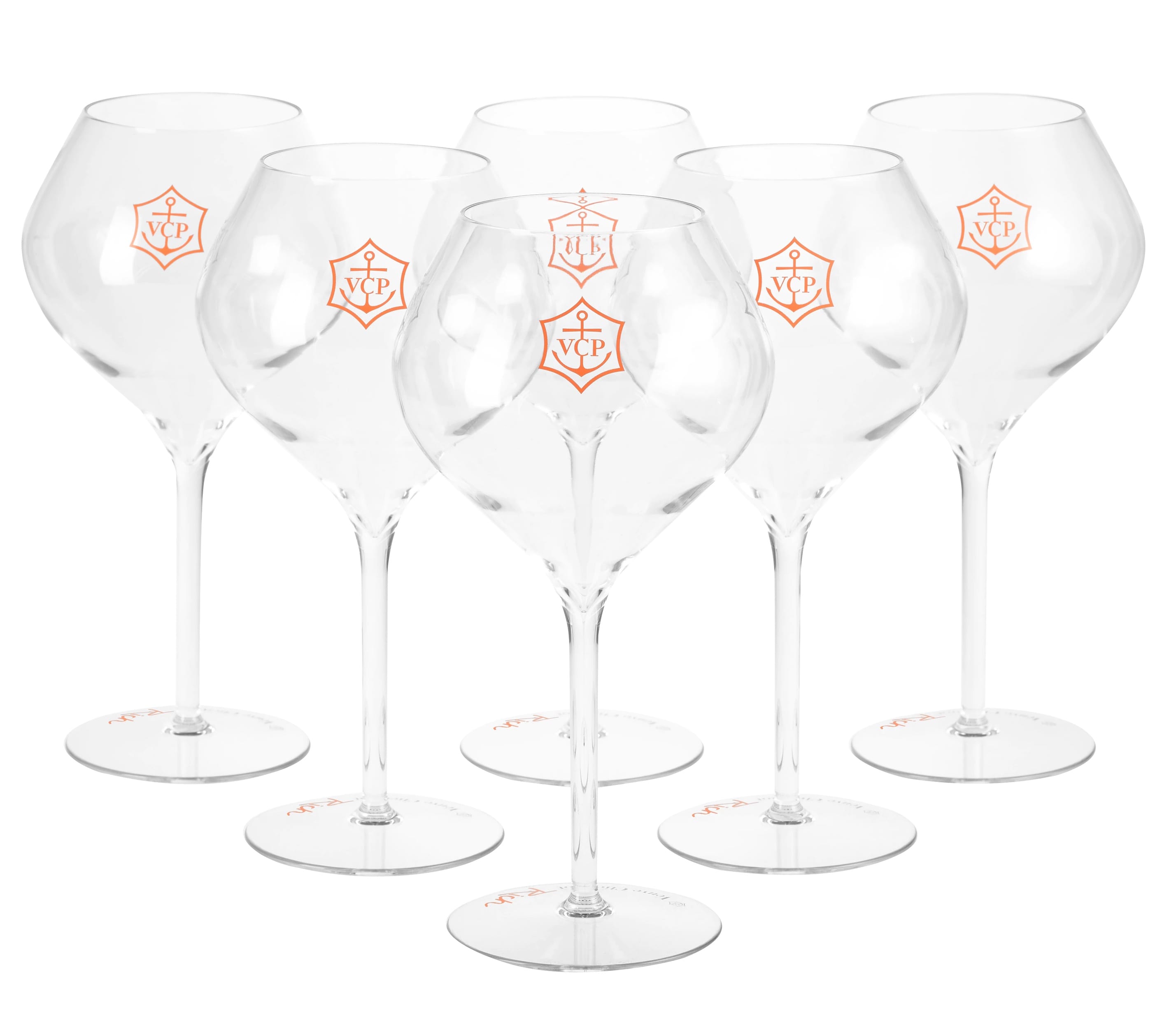 1
!
Exceeds Max quantity of 500.
Quantity not available
Quantity can´t be 0.
Orders are packaged and shipped out within 1-3 days. Get more helpful shipping information in our
FAQs
.
These clear acrylic champagne glasses were designed to showcase the beauty of your favorite Veuve Clicquot Rich cocktails and the fresh ingredients inside. From your garden to your rooftop, these glasses are ideal for all of your outdoor occasions.
Rich Acrylic Glasses
[Case]