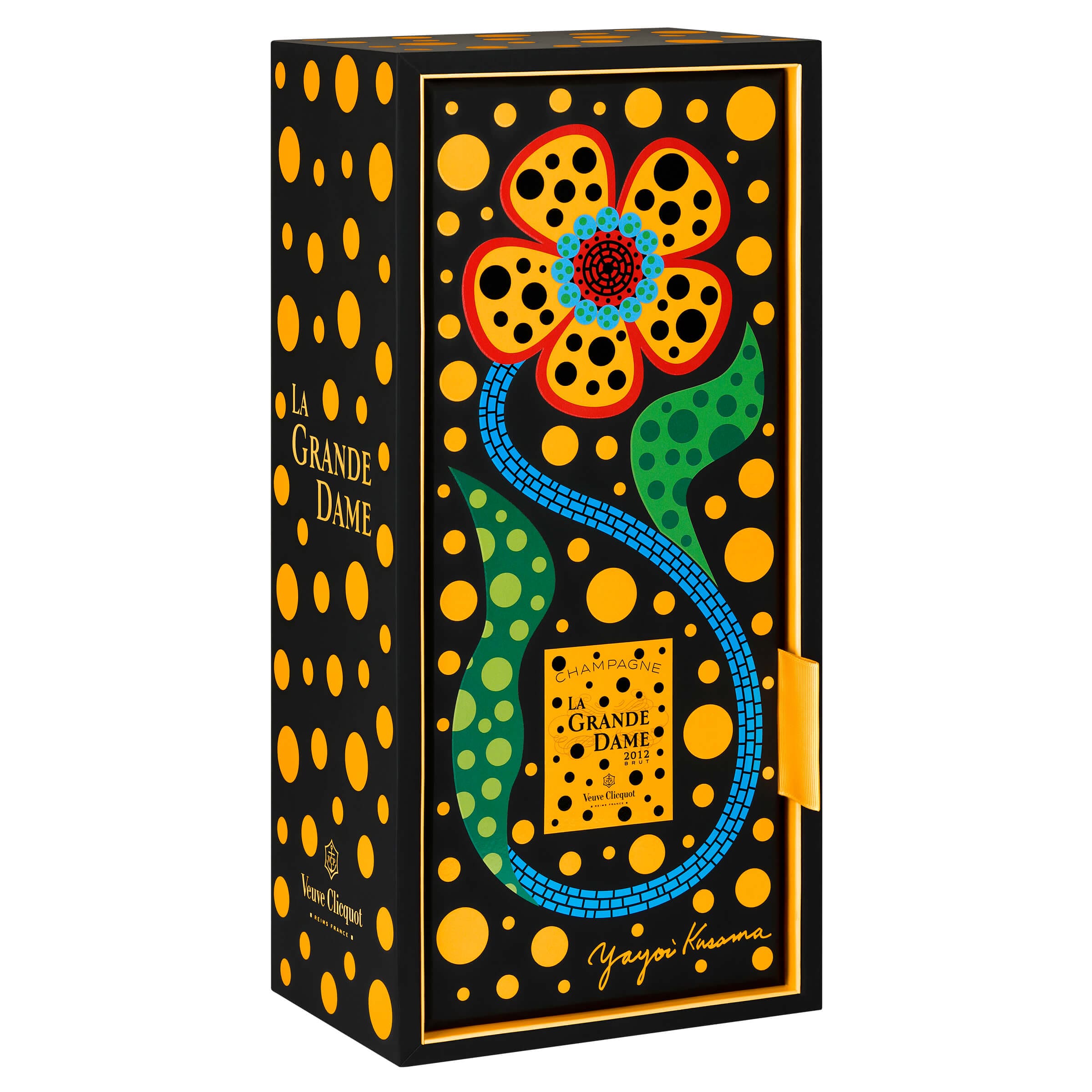 1
!
Exceeds Max quantity of 200.
Quantity not available
Quantity can´t be 0.
Orders are packaged and shipped out within 1-3 days. Get more helpful shipping information in our
FAQs
.
This very special collaboration with Japanese artist Yayoi Kusama sees La Grande Dame 2012 reimagined with a unique design. The flower on the gift box is decorated in playful colors while polka dots on the bottle are reworked like champagne bubbles to symbolize the vibrant sparkles within.
Where:
On top of your shelf
With:
The rest of your trophies
How:
After sharing its contents with a fine meal and friends
Alcohol by volume:
14% vol.
Blend:
90% Pinot Noir and 10% Chardonnay
Aroma:
On the nose, white flowers are followed by apple, pear, and peach, then almond and frangipane
Temperature:
50-54°F for serving, 50-59°F for storage
La Grande Dame 2012 by Yayoi Kusama
[Bottle incl. Gift Box] 750ml