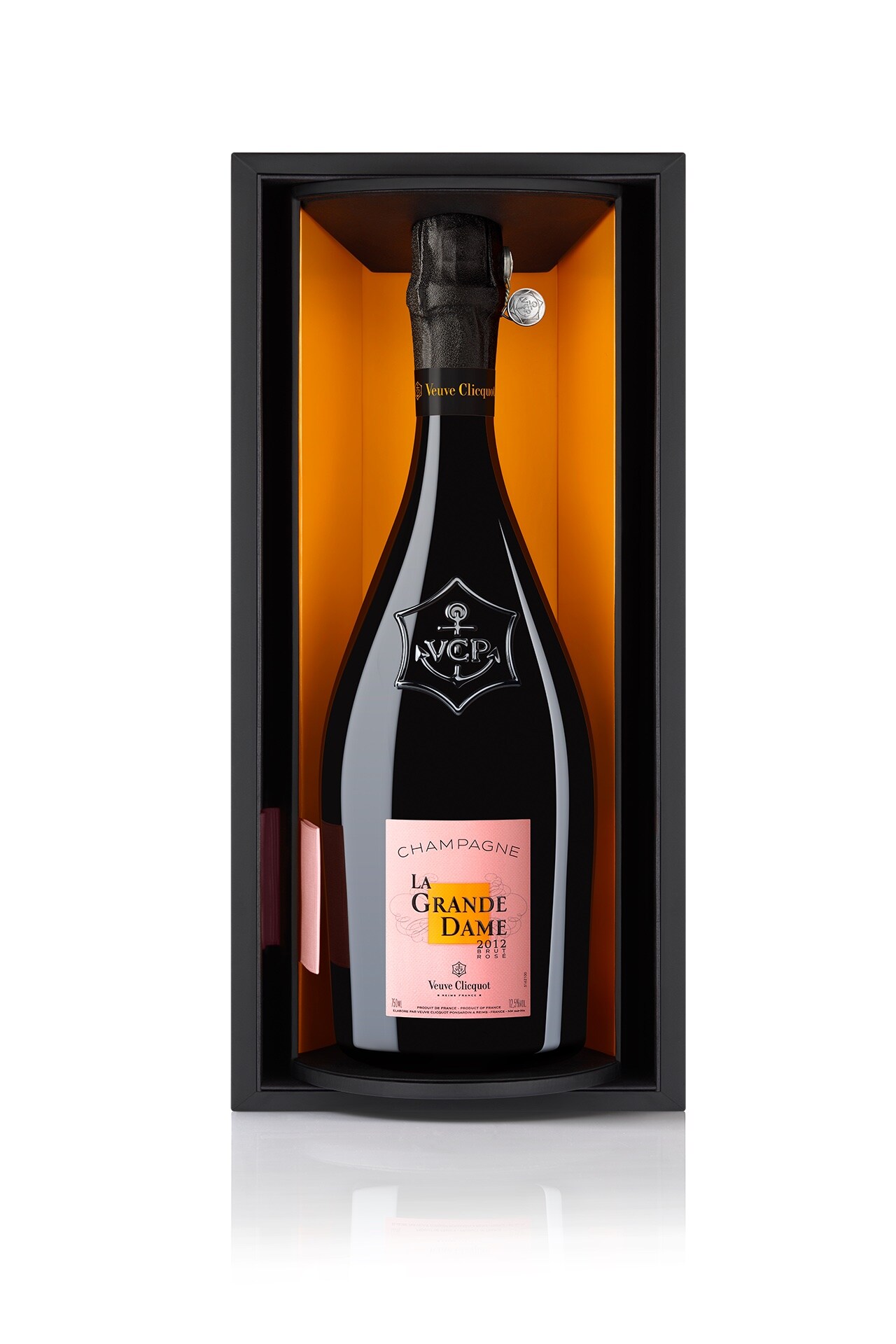 1
!
Exceeds Max quantity of 200.
Quantity not available
Quantity can´t be 0.
Orders are packaged and shipped out within 1-3 days. Get more helpful shipping information in our
FAQs
.
An exceptional expression of the Veuve Clicquot style, La Grande Dame Rosé is a tribute to Madame Clicquot, known as the "Great Lady of Champagne." Made with one of the House's rarest reserve wines, grown on one of their oldest vineyards, the 2012 vintage is full-bodied and smooth on the palate.
With:
Your forever person
How:
With a lightly smoked fish or poached chicken
Alcohol by volume:
12.5% vol.
Blend:
90% Pinot Noir and 10% Chardonnay
Aroma:
Floral notes, followed by red fruits, brioche, and spices
Temperature:
50-54°F for serving, 50-59°F for storage
La Grande Dame Rosé 2012
[Bottle] 750ml