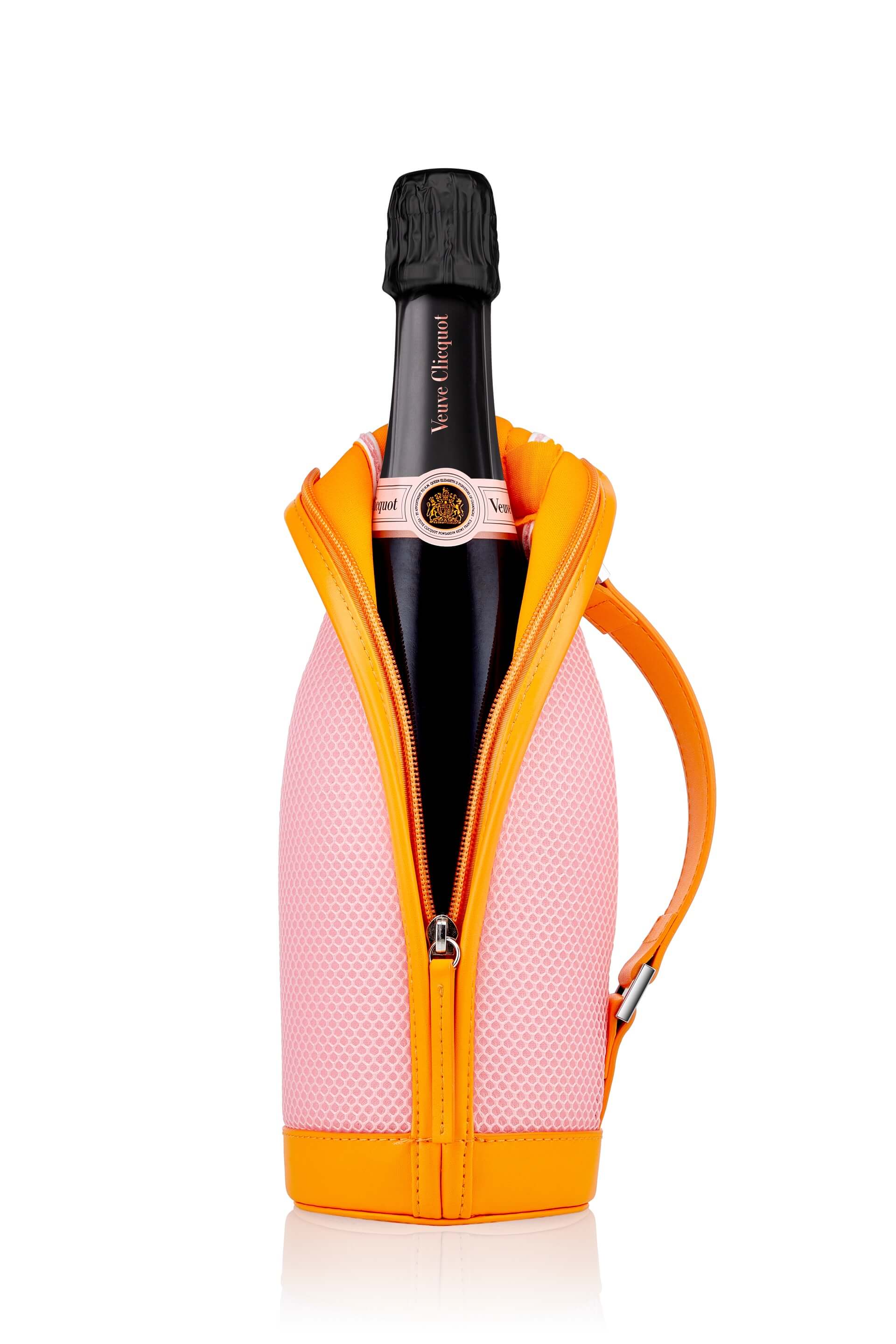 1
!
Exceeds Max quantity of 200.
Quantity not available
Quantity can´t be 0.
Orders are packaged and shipped out within 1-3 days. Get more helpful shipping information in our
FAQs
.
Keep your Veuve Clicquot Rosé cool while on the go by slipping in a pre-chilled bottle. This reusable pink mesh ice jacket helps your champagne maintain an ideal temperature for up to two hours. A sturdy leather handle allows for easy transporting and pouring.
Rosé Modern Mesh Champagne Ice Jacket
[Bottle] 750ml