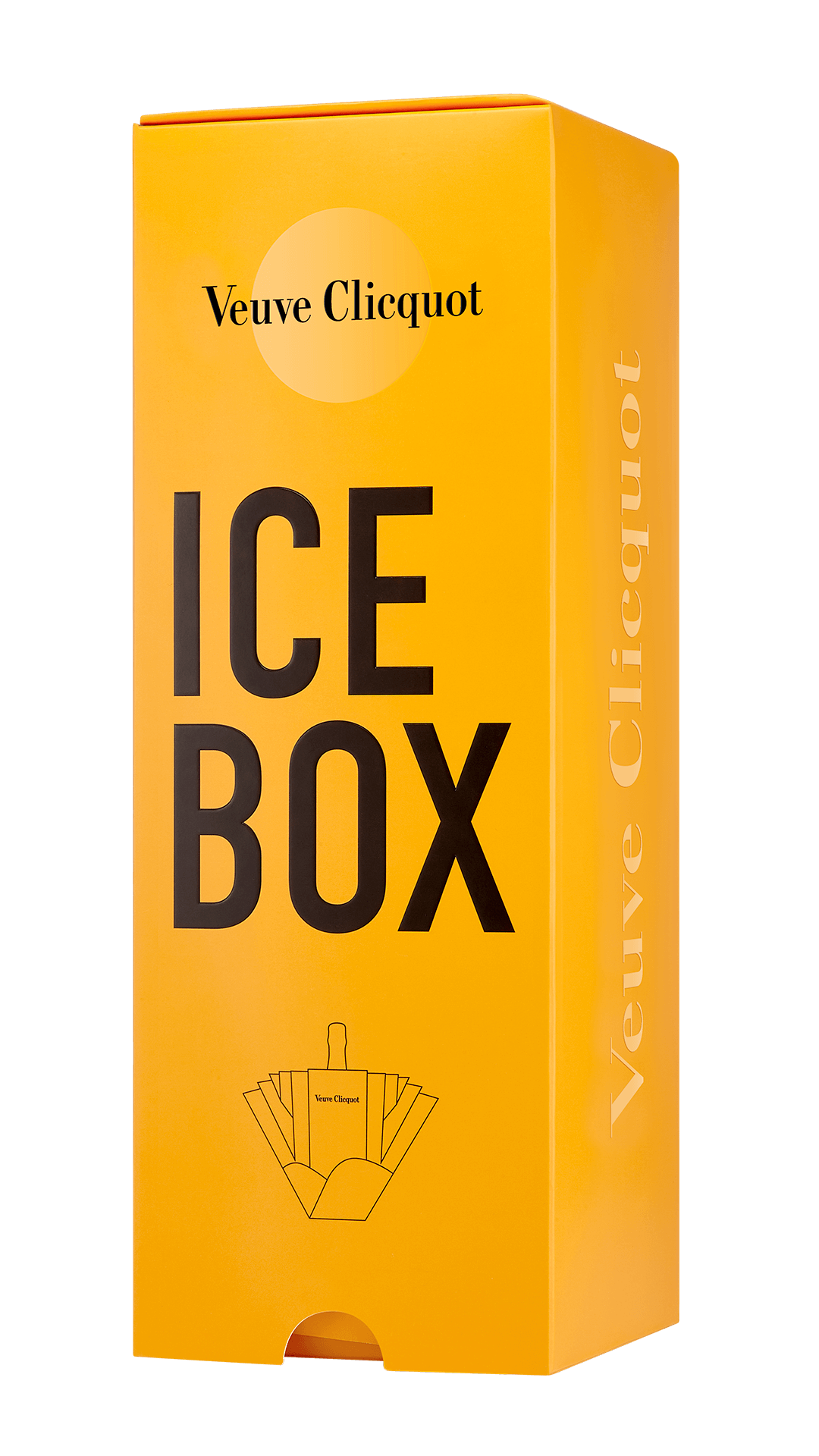 1
!
Exceeds Max quantity of 500.
Quantity not available
Quantity can´t be 0.
Orders are packaged and shipped out within 1-3 days. Get more helpful shipping information in our
FAQs
.
This eco-friendly gift box includes one standard bottle of Yellow Label and opens to reveal a beautiful ice box. Sustainable and pleasing to the eye, it is made of 100% biodegradable and recyclable materials that can keep your Veuve Clicquot champagne chilled up to 10 times. Simply add ice.
Where:
A day at the beach
With:
Sun, sand, surf, and a couple of friends to share them with
How:
With lobster rolls and pasta salad
Alcohol by volume:
12% vol.
Blend:
50-55% Pinot Noir, 28-33% Chardonnay, and 15-20% Meunier
Aroma:
Peach and raisin reflect the grape varietals, while the aging process results in notes of vanilla and toasted brioche
Temperature:
46-50°F for serving, 50-59°F for storage
Yellow Label Ice Box
[Bottle incl. Gift Box] 750ml