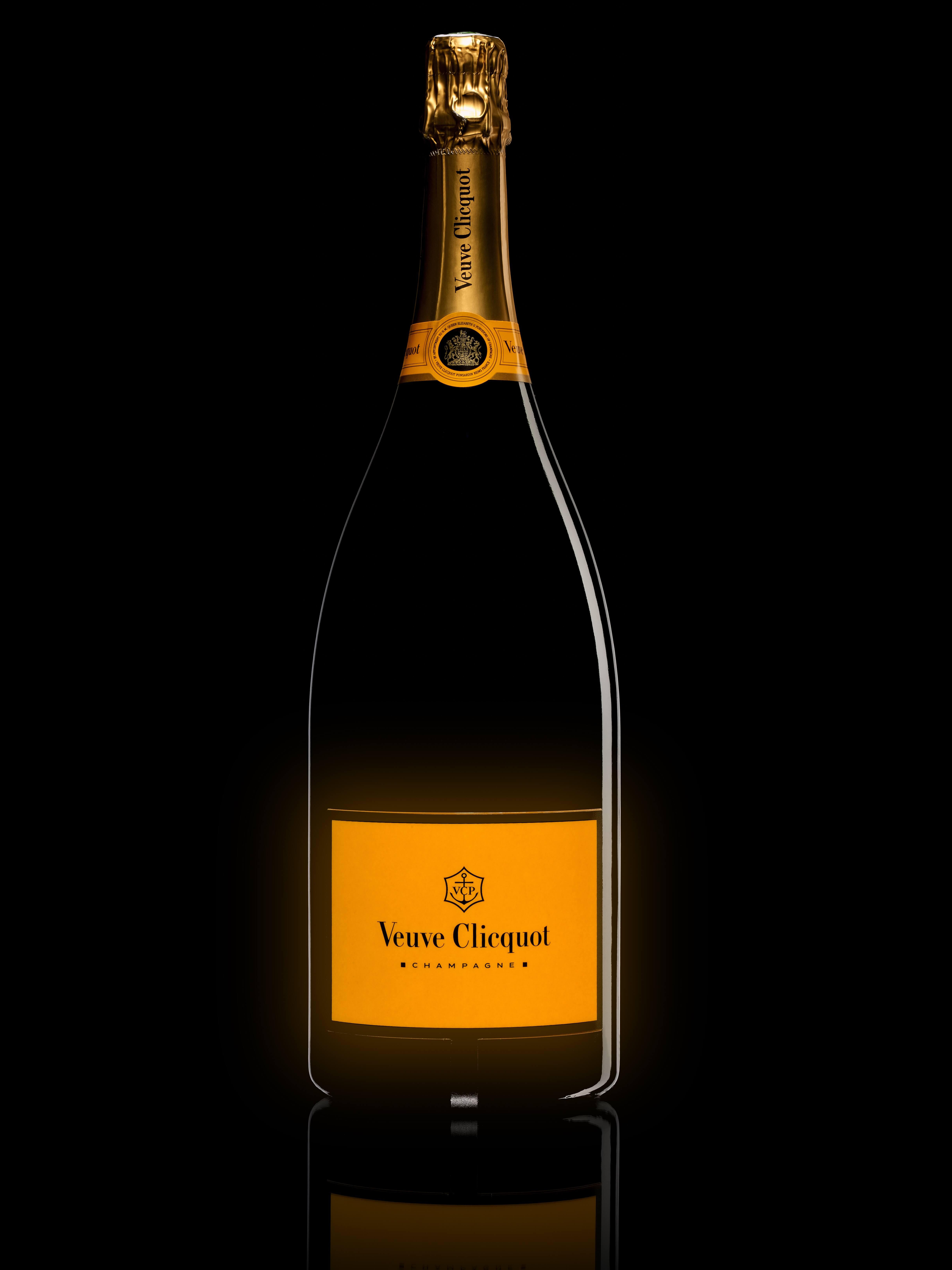 1
!
Exceeds Max quantity of 200.
Quantity not available
Quantity can´t be 0.
Orders are packaged and shipped out within 1-3 days. Get more helpful shipping information in our
FAQs
.
Veuve Clicquot's iconic Yellow Label is made even more luxurious for evening celebrations with this specially created magnum. Press the button underneath the bottle's illuminated base to see the champagne's bright personality shine from hors d'oeuvres to midnight toast.
Where:
A countdown celebration
With:
Friends and the lights down low
How:
With steamed lobster to kicstart the festivities
Alcohol by volume:
12% vol.
Blend:
50-55% Pinot Noir, 28-33% Chardonnay and 15-20% Meunier
Aroma:
Peach and raisin reflect the grape varietals, while the aging process results in notes of vanilla and toasted brioche
Temperature:
46-50°F for serving, 50-59°F for storage
Yellow Label Magnum Luminous Edition
[Bottle] 1.5L