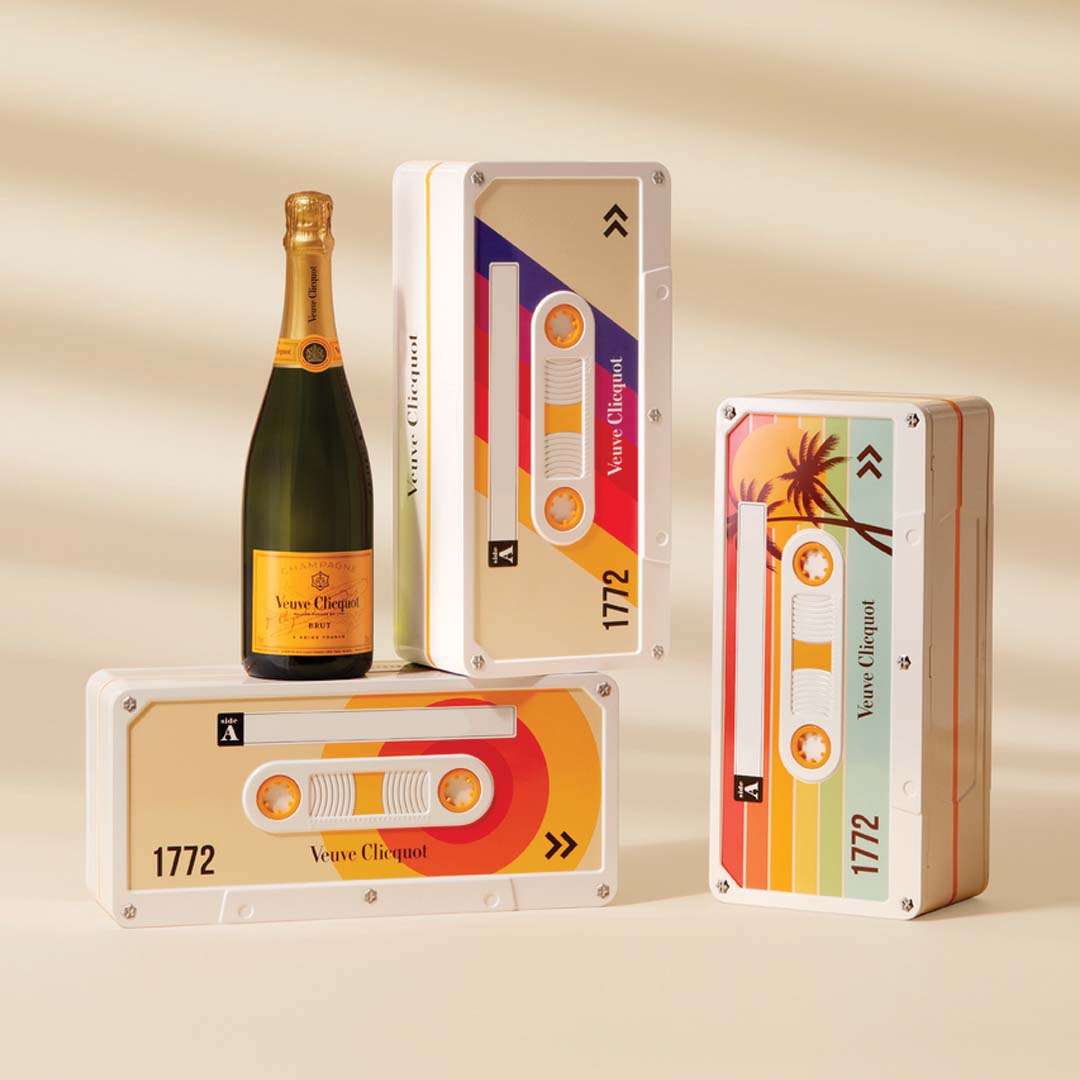 1
!
Exceeds Max quantity of 200.
Quantity not available
Quantity can´t be 0.
Designs cannot be picked at this time. You will receive 1 of the 3 designs shown on this page based on product availability. Orders are generally packaged and shipped out within 1-3 days. Please allow for additional time on customized items. Get more helpful shipping information in our
FAQs
.
Veuve Clicquot's latest hit is inspired by the cassette tape. Receive one of these three eye-catching retro designs, each metal tin contains one bottle of the House's iconic Yellow Label and keeps it chilled for up to two hours.
Where:
A long-awaited reunion
With:
A surprise from your past
How:
With nostalgic dishes, such as a classic club sandwich or crispy fried chicken, to toast and celebrate the good old times
Alcohol by volume:
12% vol.
Blend:
50-55% Pinot Noir, 28-33% Chardonnay, and 15-20% Meunier
Aroma:
Peach and raisin reflect the grape varietals, while the aging process results in notes of vanilla and toasted brioche
Temperature:
46-50°F for serving, 50-59°F for storage
Yellow Label Tape
[Bottle incl. Gift Box] 750ml